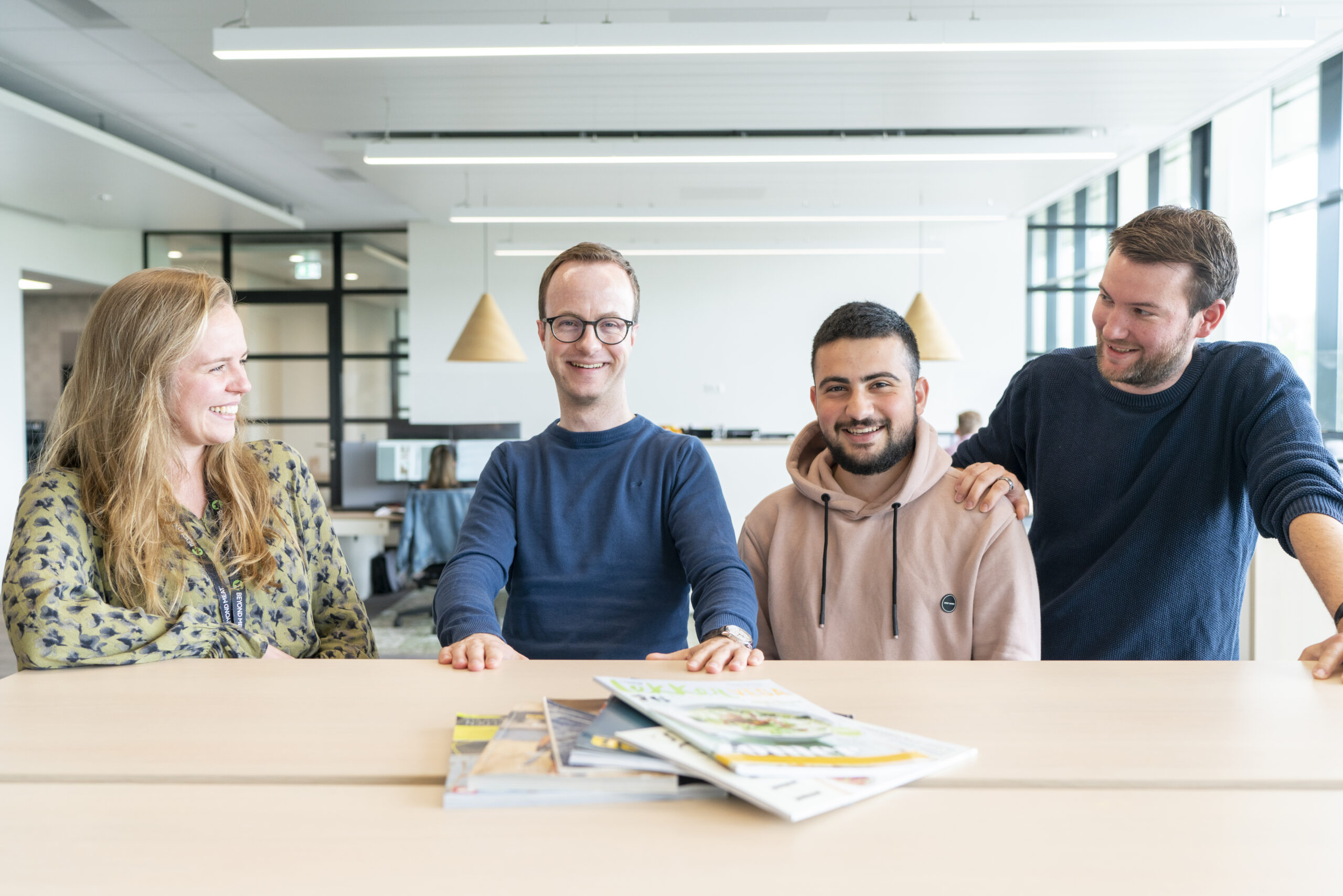 Functie omschrijving
In this new role as Business Development Manager Plant Based Ingredients, you will further expand the brand in Europe for our partner Beyond Meat. You will set-up and further develop a new market with great potential.

Exploring this new market, you will identify, develop, and implement strategies to create new business with sustainable partners.
You will instigate collaborations between various kinds of food producers and our partner Beyond Meat. Together with various units within the company you will be involved in the whole process, from supporting product development to product launch.

As part of the Plant Based Sales team from Zandbergen, you will work side by side with the sales team of Beyond Meat in a joint effort to expand the distribution of their products in the markets.

In this department a diverse group of people work together to achieve the best results. As an ambassador of our company and our plant based brands, you will represent us at international food fairs and you will regularly visit customers.

What we offer:
A fulltime, alternating and interesting position at a leading international company with a familial culture and involved colleagues;
Good employment conditions with a target-based bonus structure, 28 holiday's and good pension;
The opportunity to create and shape a new market segment for our brand; The ability to develop your ideas and initiatives for the further development of the company and yourself;
A monthly parcel with several of our products.
Functie eisen
What we ask:
In line with our ideologies, we expect our team members to be passionate about what they do and who we represent, to be honest and upright and to possess a healthy eagerness to work. The job requirements for a Business Development Manager Plant Based Ingredients are:
At least 5 years of experience in International B2B raw material or ingredient sales with a sustainability value proposition and key account management elements;
A bachelor's degree or Master's degree;
You must be driven, target-focussed and commercial;
Entrepreneurial mindset with proven ability to enter and develop new markets;
Have strong affinity with (plant based)food and international trade;
Project management skills;
Willing and able to travel.
Solliciteren op vacature Business Development Manager Plant Based Ingredients (Beyond Meat)?